Garage Door Technician Staten Island
It can be a garage mechanic, plumber, roll up gate technician, garage door repairman, or even a smartphone technician, some of them will be better than others. The question that should be asked is: What makes a technicians so good, that every customer that used the services of that technician has only good things to say about the service?
We are in the overhead garage doors business, so we will try to answer the question: what makes a good garage door technician? But the information we provide here can be used for many other industries, and many other location. So even someone who is looking for a good garage door technician in Calabasas CA, or garage door technician in Brooklyn NY, will find the information we bring here useful.
To answer the question what makes a good garage door technician? We will have to divide our answer into few sections, in each section we will try to address different reasons that makes our garage doors technicians to the leading garage door technicians in Staten Island.
To make thing clear: The information we bring here is our opinion, and how we decided to handle jobs whether it is garage door installation, or garage door repairs. We truly believe in the information we will bring here, since it is part of who we are, and part of what made us to the best garage doors company in Staten Island. We have been servicing overhead doors in Richmond County for years, and we take the information we bring here from the knowledge we acquired during the many years.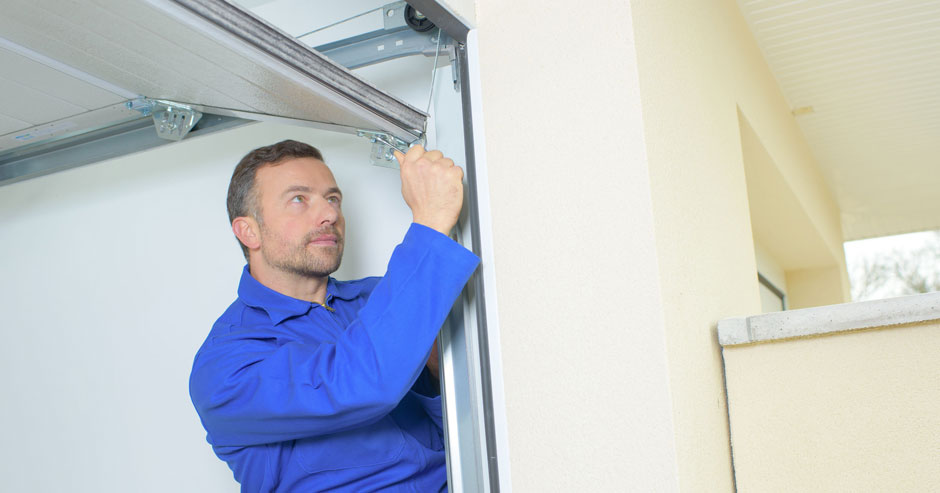 Customer's Service is the key!
We believe in something very basic, and at the same time extremely important: A technician should never leave a garage before he made sure that the door is safe for use, the door is working smoothly, and that the customer is 100% happy with the service. During more than twenty years of repairing and installing overhead doors in Staten Island New York, we learned that there are many different garages, different garage doors, and different people. And the repair that made a broken garage door in Todt Hill work again perfectly, may not make a broken garage door in New Dorp work. Every job is unique, every customer is unique, and every overhead door in Staten Island is unique, and a professional garage door technician must understand that.
At the end of the service, the technician must confirm that the customer understood what the technician did, why he decided to do that, and the customer must know exactly what he is paying for. Ask each one of our customers in Staten Island, and he will tell you that he know why he paid a certain amount of money, and what he paid for. By doing so, we make sure that no customer will remain with unanswered questions.
Garage door expert
Locating the problem is only part of the service. Locating the reason to the problem, and fixing it as well is as much important. For example: the garage door spring may break, and replacing the spring may make the door work again, but if the technician did not check other parts of the garage door's mechanism, like the pulleys for example, he did not do his job. If the pulleys are broken, and the technician did not replace them, the door may work for a short time, but it can break again soon. The technician should have point the problem to the home owner, and recommend to replace the pulleys as well.
We instruct all our garage doors technicians in New York: If there is something wrong with the door, and the customer choose not to fix it, do not start the repair, and leave the place. When a technician from All Staten Island Garage Doors leave a job, he must leave behind overhead door that operate perfectly, and a door safe for use. There are no "half repairs", or "partial repairs". We do things the right way, or we pass the project. And this is what built, and maintaining our reputation as the best garage door company in Staten Island.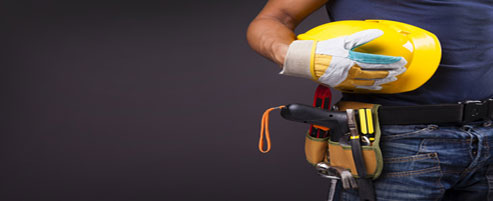 Garage technician and safety
Before we train our garage door technicians and teach them about the garage door, the mechanism of the door, or the roll up gate, we tell them one simple thing, but that should never be ignored: No garage door service, whether it is new garage door installation in Staten Island, or garage door repair in Queens worth an injury. Simple as that.
And at the same time, you should never even try and repair garage door if you are not completely sure that when you will complete the repair the door will be safe for use. We have responsibility, we have warranty, insurance, and we put our signature on every overhead door or rolling gate in Staten Island New York we fix. So we will never repair or attempt to repair a broken garage door or roll up gate in New York, unless we know that when we will complete the repair, the door will work.
Commercial door technician
We train our technicians so they will be able to deal with both residential and commercial overhead doors in Staten Island. We believe that every professional garage door technician, whether he is a technician in Staten Island, or garage door technician in Yonkers New York should be able to deal with both residential and commercial garage doors.
A commercial garage door, whether it is the industrial overhead doors in Staten Island or commercial that require garage door technician in Westchester County is not something to take risks with, and should be taken seriously. You may be used to a door that operate perfectly all year, but it's enough that one time the door will get stuck, since the roller broke or the spring snapped, and the door can turn into something extremely dangerous. Use a qualified garage door technician who can deal with heavy duty overhead doors.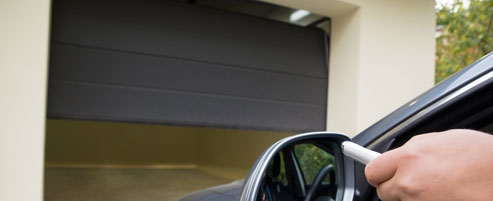 Recent Updates in the industry
Every technician, whether he is a garage door technician, a TV technician, or a car mechanic, must stay up dated with developments in his industry. The tech need to be aware of the latest changes, developments, and garage door solutions in the industry. Let's just take for example the new garage operator from Liftmaster, which can be used from a basic smartphone, and that allow you to know every time someone is using the garage door even if you are not in the house.
We make sure that our technicians will be up to date with the tools, the parts and the knowledge. We train them to offer the customers the newest technology on the garage door industry, so the customer will know that he get the newest product, so when they will come to service a customer, they will have the ability to offer him the latest developments in the industry, and the newest products in the American market.
Technician and emergency calls
A garage door company, whether it is garage Door Company in New York, or garage Door Company in Los Angeles, must always have technicians ready for emergency calls. If you an overhead door or a roll up door in Staten Island, you probably know that there isn't good time for overhead door to get stuck. It can happen early in the morning when you want to get your car out of the garage, or late at night when you are trying to close your store but the roll up gate refuse to close the store.
We at All Staten Island Garage Doors know that, so we have at least one technician ready for emergency calls. A good technician should be able to offer emergency garage door service, and to be able to help people who need the service right now. It can be residential door that can't be closed, or a commercial door that went off tracks; garage door technician should always be ready to service.
You probably know that the weather in Staten Island New York can get tough at times, and the option of leaving the garage opener the whole night, or to leave your business open until garage door technician will come to fix the gate is impossible. A technician should be available to take emergency service calls, and to get to the location ASAP. Whether it is snowing, or if it is a weekend, the technician should be ready to service any call in Staten Island.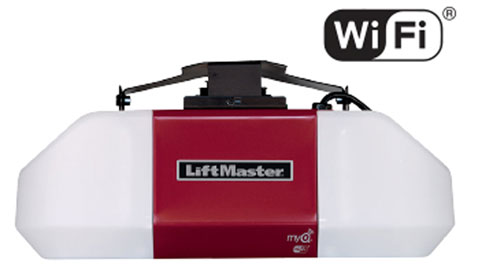 DIY or call an expert?
If you asked yourself if you better use a garage door expert to fix your broken garage door or to install a new garage door, you better know what the requirements are from someone who intend to fix a broken garage door by himself.  or you better watch garage door Videos and follow the instructions, there are few things you need to know, and that can prevent you from wasting time and money, and can even stop you from getting hurt while trying to fix a garage door by DIY instead of using a professional tech.
Things in real life are different than the virtual world, and the easiness of installing new garage opener as you watched on Youtube may turn to something complicated when you try to install the new garage opener yourself. We are not saying that there aren't garage door repairs in Staten Island that can be performed by DIY, but we say that sometime it is better to hire a qualified garage door technician for the job. Here is a list of reasons why NOT to try and repair the door by DIY:
Parts: Garage door tech carry in his track all the parts required to repair a broken garage door in Staten Island. Some parts are universal, like garage remote control, or hinges, but some parts are unique and even custom made for the door, like garage torsion spring, and just locating the torsion spring for your garage door can be something impossible.

Tools: Garage door technician carry with him tools required to perform garage door repairs in Staten Island New York. Just pair of torsion sticks, or tall ladder are tools that may be required for some garage door repairs, and that you will have to purchase in order to repair your broken garage door.

Assistance: Most likely, especially when it is a complicated garage door service, like new garage door installation in Staten Island, or commercial overhead door repair, the job cannot be completed by one person. And besides, that, you may need help and assistance in case you will not be able to complete the repair by DIY.

Safety: Garage doors, especially broken ones can be dangerous. They may seem easy to operate to operate and repair, but when something goes wrong, and the door or part of the door breaks, they can be dangerous and even deadly. If someone who isn't qualified (As our garage door technicians are) will try and repair the door, it can end with serious injuries.
Garage Door Technician Staten Island New York
The technicians of All Staten Island Garage Doors qualified, trained, and can deal with any garage door problem. It can be an industrial overhead garage door repair, or new garage door installation in New York, the technicians of All Staten Island Garage Doors can provide with the solution. There are many types and kinds of overhead doors and roll up gates in Staten Island, and we can deal with all of them.
We offer emergency garage door repairs in Staten Island and garage door repairs in New Jersey, and our technicians are ready for any garage door project, simple maintenance, or complicated installation, we will be there for you. What important is to avoid trying to force the door or the gate to work, and call local garage door technician, who can deal with a broken garage door. Do not ignore the problem, from our experience, garage door problems will only get worst. Call us today for same day service.

Garage Door Technician Staten Island
Call: 917-794-3040